Hospitality
HOTELS, CAMPING, APARTMENTS, CRUISES, SPORTS PORTS …
The hospitality industry in recent times has had to adapt to a new form of communication with the guest, with the need to offer secure and personalized communication experiences. This is how Octopus Platform helps the Hospitality sector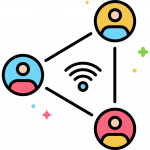 Conectivity

Personalized and secure Guest Wifi: with a 100% customizable captive portal, having absolute control of the connections.
Octopus Platform not only controls access for guests, but also for employees and IoT devices deployed by the hotel.
The best user experience. Automatic connection reminder (MAC Caching), during the time of stay within the hotel or at the group level.
PMS integration: The platform integrates with any hotel PMS system. Thus offering self-service connectivity and a personalized experience.
Connected events: Management of speaker and guest access. Being able to configure a captive portal with the client's look & feel and establishing privileges for users and technical means that require connection.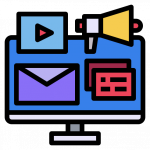 Communication with the guest

Capture customer data: Thanks to the captive portal it is possible to automatically collect additional customer information. Allowing to obtain new contacts of companions and visitors.
Build user profiles and get to know your customers better. Thanks to the information captured about their stays, total visits or campaigns received.
Ability to improve reputation and services, with satisfaction surveys and binding actions. Know the valuation of the hotel's services and based on satisfaction, avoid negative reviews by improving online reputation.
Build relationships with your customer: Automate campaigns through different channels to launch promotions, advertisements, request for reviews, thanks, etc.
Increase direct bookings in the hospitality sector, with marketing actions without intermediaries.
Management of hotel stay information in a dynamic and multi-language way with QR codes.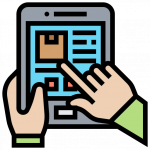 Management

Unified management of hotel chains: with the possibility of differentiating by brands or hotel groups. In order to make global comparisons and analysis.
Network segmentation: Differentiates the areas within the hotel (rooms, restaurants and cafeterias, common areas, conference rooms) with different portal designs and accesses.
Flexible access permissions to the platform, being able to configure access for each hotel or chain profile: Receptionists, Technical Services, IT managers, Marketing, Global Managers, …
Legal guarantee: In case of request for traceability of connections under judicial requirement, use personalized consultations for this purpose. Also save the history of the different consents of use of personal data of customers.