CLOUD PLATFORM for connectivity
Octopus Platform offers value to telecommunications infrastructures, for this it offers differential functionalities over Wi-Fi networks and works on fundamental pillars of digitization, such as connectivity and automated marketing.
OCTOPUS ALLOWS YOU TO MANAGE ALL NETWORKS WITH ONE SOFTWARE
Tool that can be integrated with the main LAN / WLAN solutions on the market, providing the customer with a simple and unified management environment. In addition to managing user and device connectivity, you can exploit data through automated marketing and advanced analytics.
Connect from anywhere securely with Octopus Platform
Blue Octopus has professional teams to adapt the platform to your needs, as well as to build comprehensive technological solutions according to your business. Similarly, there is a qualified technical support team for the management and continuity of the service.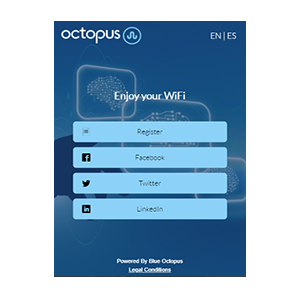 What is a captive portal and how important is it to you as a business. Surely not long ago you have been connected to a public network and have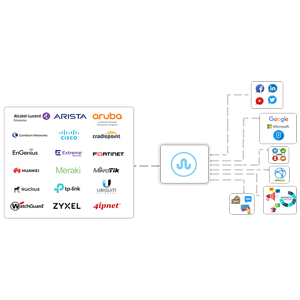 Blue Octopus adapts to the market with a new packaging of its platform. Octopus Platform, following its new concept of omnichannel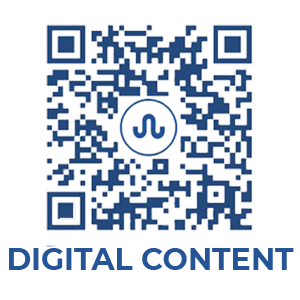 Octopus Platform launches new functionalities for greater interaction with the digital world in physical spaces Nowadays, having tools to interact