Octopus Guest
Personalized WiFi hotspot for customers with a fully customizable captive portal that complies with current regulations on data protection and conservation. It also integrates with the existing network infrastructure in the facility, without the need for additional investment.
Main Features
LAN / WLAN solution integration
Customizable Splash Portal
AAA Radius
Defining flexible topology
Issuance and control of vouchers
Social Login
WiFi Sponsor
SMS login and payment gateway
Statistics and user registry exportable by location
Monitoring and connection logs
Legal compliance
CUSTOMIZED WiFi HOTSPOT
HOW DOES IT WORK?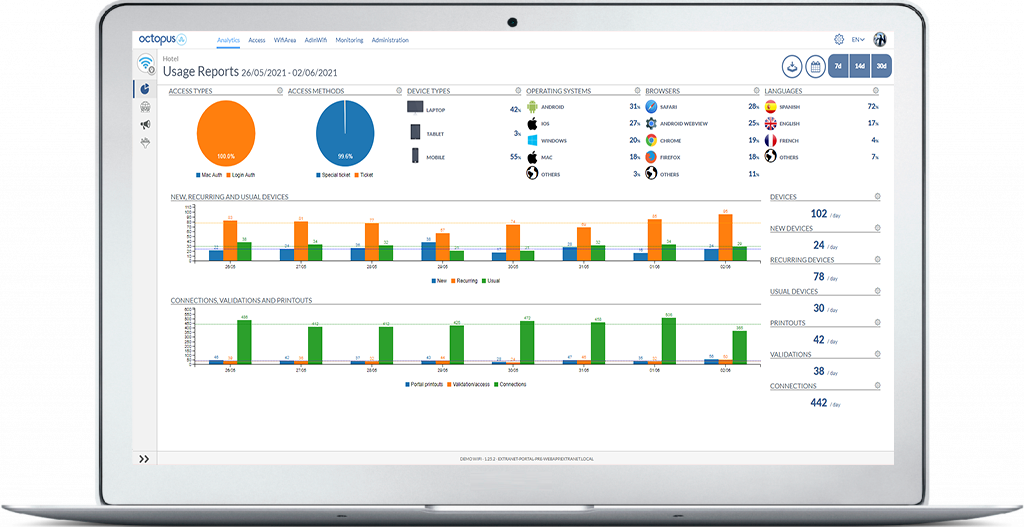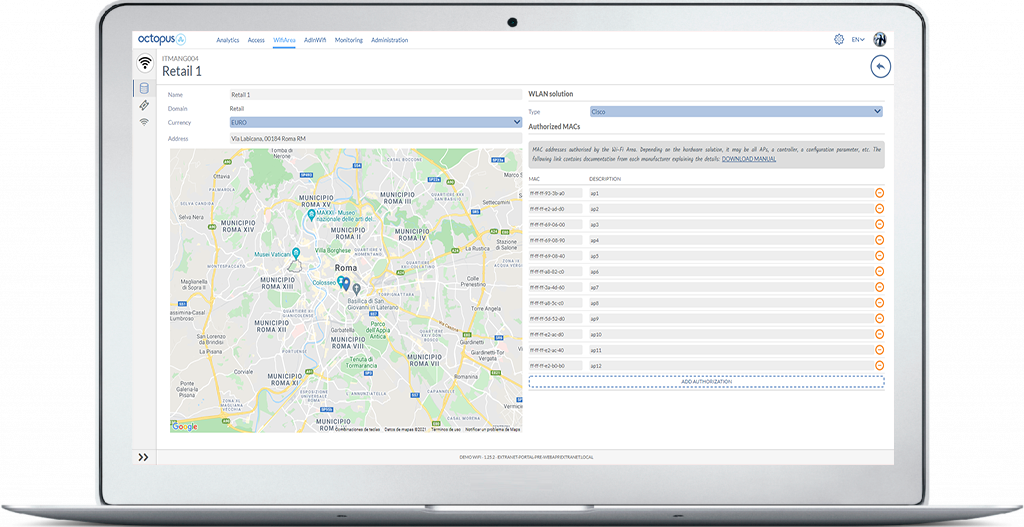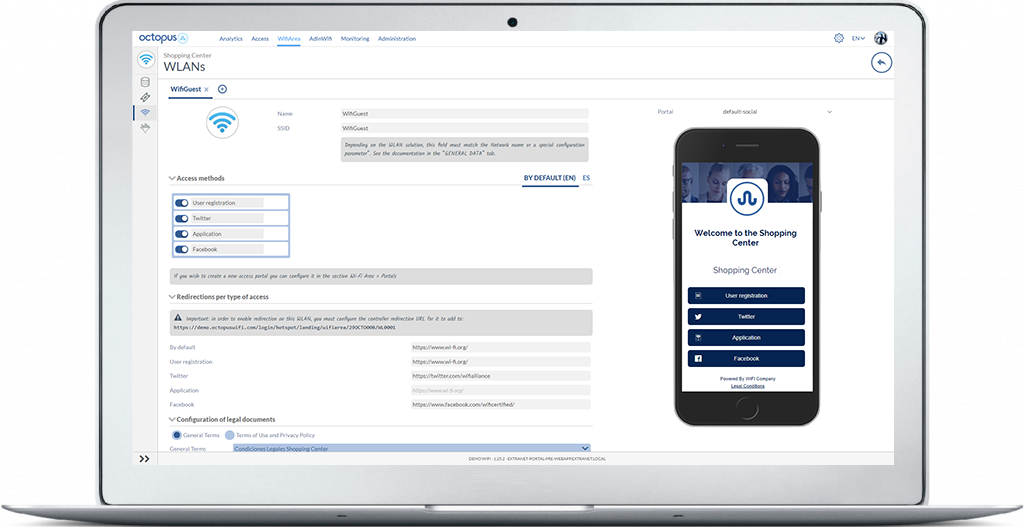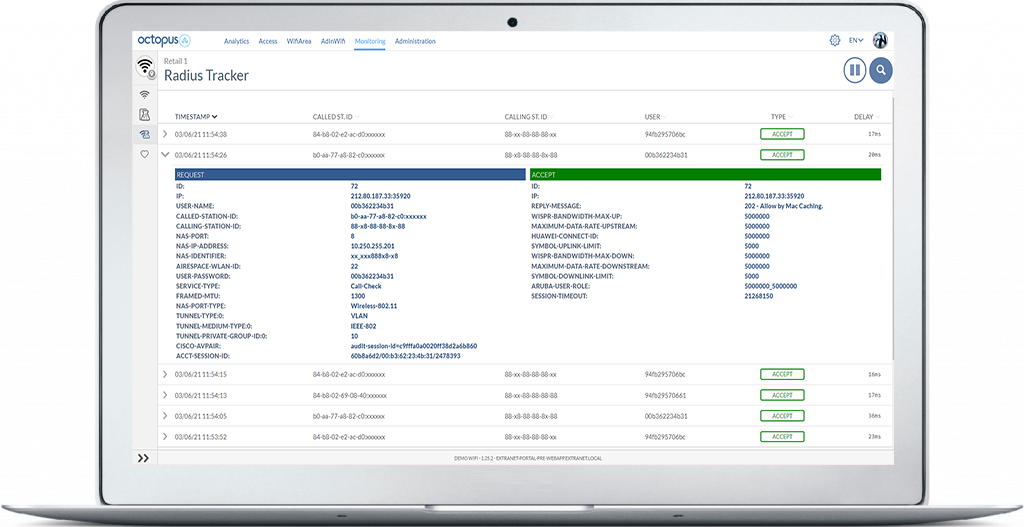 Previous
Next
Definition of the topology of each organization: Locations, groups of locations, WLANs or SSIDs, Groups of WLANs …
Design and customization of portals. captives
Selection of HW to integrate and configuration.
Configure the HW solution.
Monitoring and troubleshooting of the service.
Viewing the list of registered users, usage analytics and reports.
PROFITS FOR YOUR BUSINESS
Simple and centralized interface
Hardware agnostic service
No need for initial investment
Legal guarantee
Security, forget about shared keys.
User session control
Possibility of self-service.
Brand image reinforcement and digitization of your business.
Interaction with online tools: Web, social networks …
Generation of leads or contacts
Analytics and control of service use.
Integrated solutions
Octopus Platform integrates with leading manufacturers