Octopus Marketing
Automated marketing for your clients
Thanks to the marketing module, it is possible to get the most out of the data from guest Wi-Fi networks and other sources, through lead generation, configuration of campaigns issued by different channels and advanced analytics. Everything in an automated way.
Main Features
Generation of contacts and construction of profiles.
Audience settings.
Campaign configuration and scheduling.
Content management system or CMS.
Support integration with external business platforms such as CRMs.
Analytics with top users, top locations and benchmarking by different criteria.
Campaign analytics and satisfaction surveys.
HOW DOES IT WORK?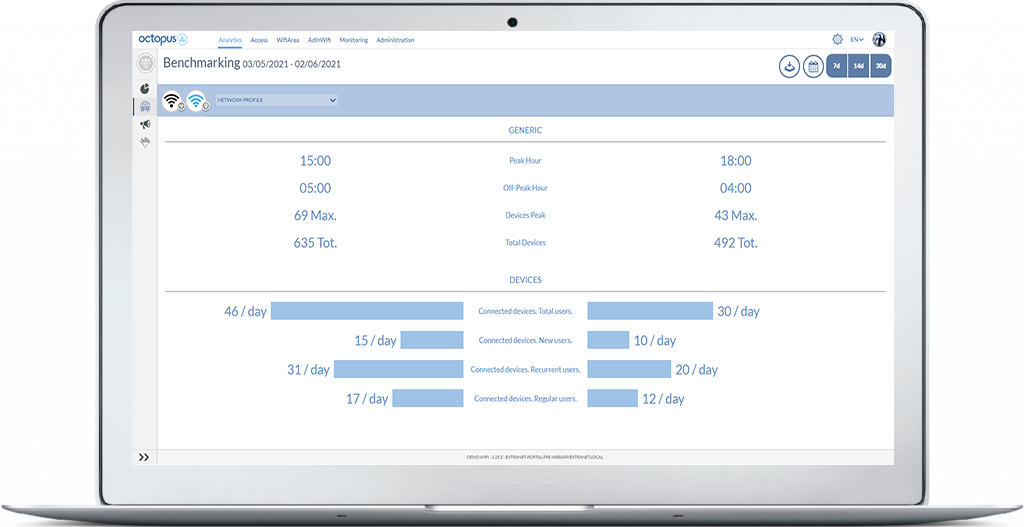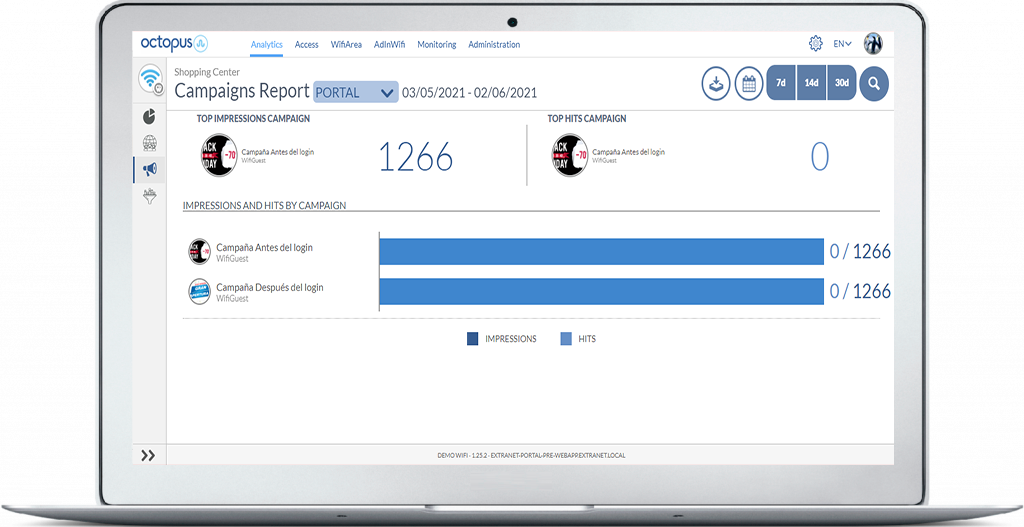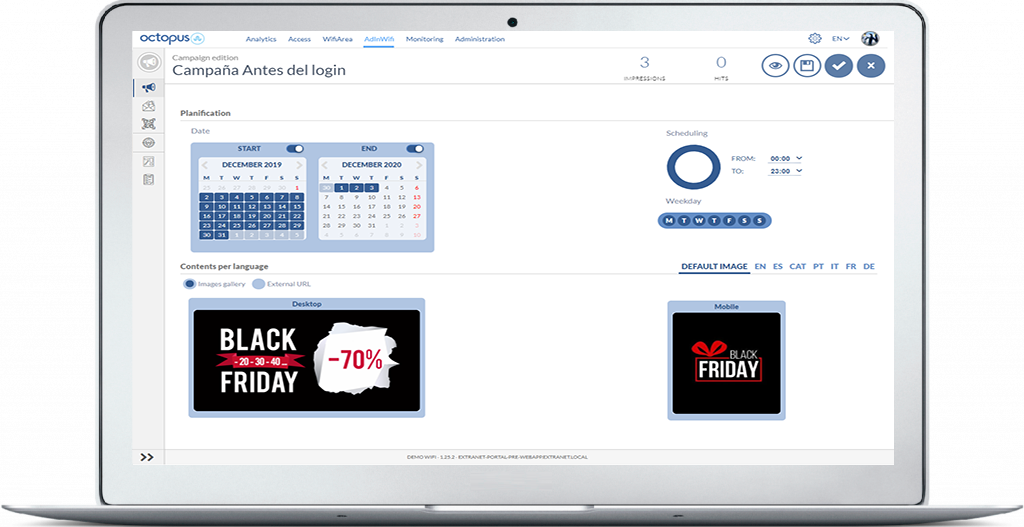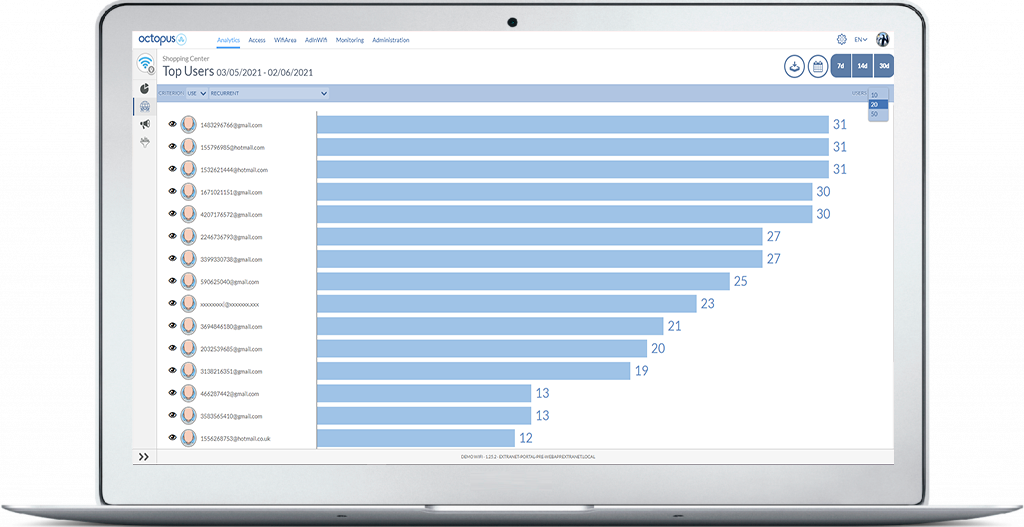 Previous
Next
Definition of access methods in the captive Wifi portal.
Audience configuration using contact segmentation
Definition of campaign execution areas.
Design and management of content that will be associated with the campaigns: Images, email templates, SMS texts and satisfaction surveys.
Campaign scheduling and configuration: Channel, content, activation criteria, dates, days of the week and hours, display areas, …
View campaign analytics and survey ratings.
PROFITS FOR YOUR BUSINESS
Reduce the gap between online and offline marketing.
New way of communication
Generation of qualified leads that come to the point of sale.
Increase interactions with online platforms.
Automatic integration with your marketing and business tools.
Fully automated marketing, both in lead generation and campaign execution.
Encourage positive reviews and avoid negative ones.
Sending promotions, announcements, congratulations, welcome messages, …
Know the level of satisfaction of your services.
Integrated solutions
Octopus Platform integrates with leading manufacturers