Other Sectors
HEALTH CENTERS, LEISURE & SHOWS, TRANSPORTATION, GYMS …
Octopus Platform adapts to any sector where connectivity is necessary and where it is interesting to interact with customers through automated marketing. Boost your business connectivity and marketing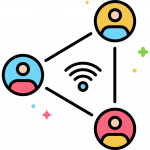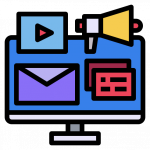 Octopus Platform makes sense anywhere you have a need for connectivity control, or there is a need for automated marketing. For this, our pre-sales team can advise you on the functionalities that fit in each case and which modules you should hire in relation to your activity sector.
Other examples in which Octopus Platform works: Health centers, gyms, entertainment venues, transport (ships, buses), marinas, commercial offices, …
Do not miss the opportunity to boost your business thanks to Blue Octopus, contact us and our best professionals will advise you. Or if you prefer, book a demo with us
.