New features in the AdinWifi module
THE ULTIMATE ADVANCED HOTSPOT SOLUTION TO GENERATE BUSINESS IS ALREADY HERE.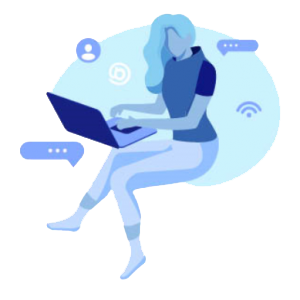 We all seek to access new business opportunities and work providing significant added value on existing solutions. Thanks to Octopus Wifi, the next generation hotspot solution, it is now possible.
Octopus WiFi, has presented important novelties to all the already known functionalities of the platform such as access control, portal personalization, content filtering, lead generation or legal compliance in public WiFi networks, adding many other important novelties that go to allow to provide an important added value layer to customers, improving the user experience.
MORE LOYALTY, MORE DATA, BETTER RESULTS
The WiFi platform allows the creation of campaigns, which will be sent in an automated way to the user via email or text message to the mobile phone (SMS). All campaigns will be 100% customizable to each target audience, which will allow a better understanding of it. The campaigns will be sent to users who connect to the WiFi service depending on the type of action selected and the configuration of each one of them.
GREATER INTERACTION WITH USERS
In addition to this great novelty, the new release incorporates new functionalities in the AdinWifi module to interact with users who visit its facilities or points of sale:
Configuration of campaigns segmented by different criteria: Networks where to deploy, dates, days of the week, hours, languages, user profiles, …

GDPR compliance, Acts legitimately based on the consents accepted by users

New functionalities in campaigns during the login process, with new popup styles, hyperlink possibilities and interaction with promotional images.

New communication channels with email and SMS users. Design your emails and SMS in a totally personalized way and import html code from third-party tools if necessary.
Automatic activation of campaigns based on number of visits, reminder, special dates (first registration, birthdays).

All this with the possibility of integrating with the usual marketing tools of each business. Interesting right? Well, don't miss the opportunity to make the most of our tool. Contact us at info@octopuswifi.com and make Octopus Wifi the advanced hotspot tool to increase your business.