Octopus WiFi helps you successfully deliver your project under the WIFI4EU initiative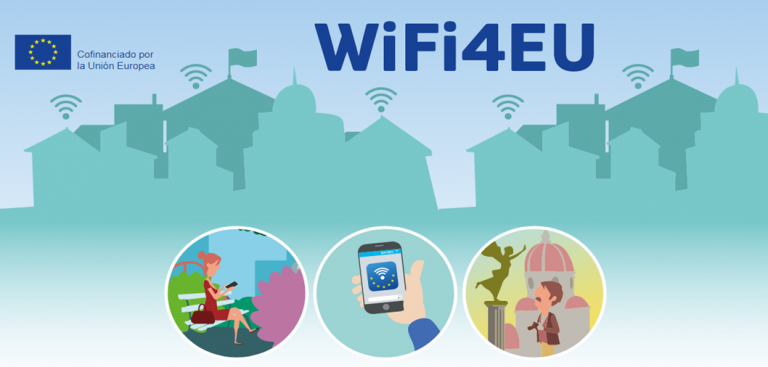 La iniciativa WiFi4EU promueve el libre acceso de los ciudadanos a la conectividad wifi en espacios públicos como parques, plazas, edificios oficiales, bibliotecas, centros de salud y museos de municipios de toda Europa.
The WiFi4EU initiative promotes free access for citizens to Wi-Fi connectivity in public spaces such as parks, squares, official buildings, libraries, health centers and museums in municipalities throughout Europe.
Octopus WiFi – Paquete estándar WIFI4EU
Cloud Platform: Offered as a SaaS service, with different levels of licensing without the need to install additional Hardware.
Multi-vendor: Integrable with the most common WLAN solutions manufacturers on the market.
WIFI4EU Portal: Special template with a policy application component or snippet, with all the WIFI4EU requirements
Legal Compliance: Strict compliance with current regulations regarding data treatment and conservation. Extraction of reports before legal requirements.
Monitoring and statistics: Real-time service monitoring and usage statistics and reports.
AdinWiFi: Possibility of including popups with municipal announcements during the login process.
Detalles Portal WIFI4EU
Includes policy enforcement component, also known as "snippet".
Universal Unique Identifier (UUID) settings
Lenguage code specification used.
Visual identity requirements WIFI4EU
URL of the cautive portal page into which the snippet, will be embedded, per install.
The cautive portal includes a customizable disclaimer, to advise of the disclaimer andthat it is a network open to the public.
Terms and Conditions:
Accredit the successful bidder document.
Promotion per municipality with a maximum of 15 Access Points.